AI based content monitoring
Real-time screening of images and videos.
Our technology can protect your services, your brands and your property.
Our technology meets all demands of:
Content Moderation for images and videos, Text Moderation, Profile Validation, Fraud Prevention
Your reasons to use airisprotect:
Register and try for free now!
Our intelligent services and APIs enable your company to generate new and innovative flows. The orchestration and flow are fully controlled by your application, just by making use of simple REST calls. Simply register to get free access and start testing.

Secure and always on!
Our services are available 24h/ 7 days hosted in Germany. Fully control of data protection and GDPR conform according to the European Union rules. Therefore, especially when using AIs to analyze personal images being sensitive to privacy concerns is very important.
Various kinds of demands!
We help your company to defend itself against infringements of copyright, intellectual rights, or other objectionable content. Our AI works with 10ms response time and up to 60 frames per second for HD content. It allows you even to secure live streams!
Own framework and neural networks!
100% own developed technology. Our technology does not dependent on 3rd parties such as Google (Alphabet), Amazon or Facebook (Meta).
Leading the Way in AI Certification!
At airisprotect, we're not just another AI service provider – we're your strategic partner in harnessing the power of artificial intelligence. With our certification under the CertAI's AI Management Assessment Standard, you can trust us for unparalleled expertise in fairness, transparency, reliability, and security. Whether you're looking to enhance your operations, drive innovation, or gain a competitive edge, airisprotect is your gateway to AI excellence. Explore the countless reasons why leading organizations choose us to unlock the limitless potential of AI. Your success is our mission – experience the difference with airisprotect today!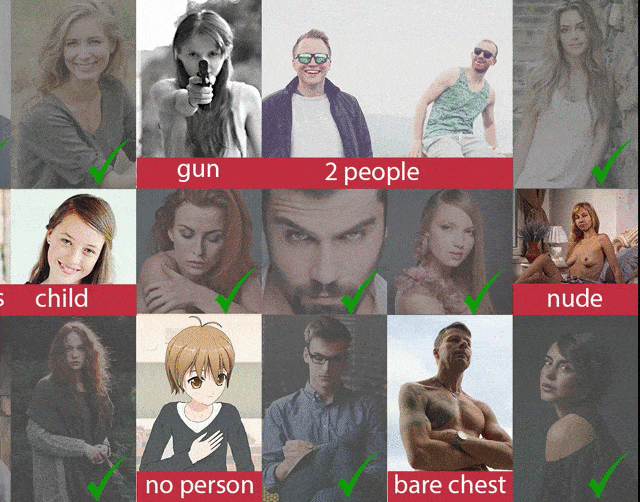 We would love to hear about your demand!
airisprotect AI enables your service and product to conduct real-time screening of pictures and videos

We can prevent you from fraud and legal threats without your manual tasks

AI can learn something from scratch. So if you have some challenges AI might be able to work for instead of human beings, you have no choice but to get in touch with us!
We're constantly improving our AIs and expanding our ready-made"checks" inventory!
Please get in touch with us!
Enjoy your bright future with our superior artificial intelligence after getting in touch with us.