Technology
Advanced algorithms, deep learning techniques, and reliable infrastructure are all part of our state-of-the-art technology stack, which enables effective and scalable object recognition across a wide range of applications.
Performance
airisprotect enables real-time screening of pictures, videos and streams this allows to

Quantify and qualify objects in real-time.
Ultra high definition artificial intelligence.
Single pass neural network or cascade multiple neural for detailed analysis.
Large amounts of prepared and available trainings.
Creation of new training courses according to customer requirements.
Design your own training.
The AI Framework
We use a self-developed, high-performance framework, meaning there are no dependencies on companies such as Google (Alphabet), Amazon or Facebook (Meta).
We have one of the fastest and most efficient frameworks on the market allowing us to analyze videos up to 3x faster than real-time on a single GPU.
Our services are hosted on our hardware in a data center in Germany. This means 24/7 control and professional support and fully GDPR compliant.
Now servicing 10.000.000 checks per month for our customers.
Our Artificial Intelligence
In addition to our own AI framework, we use our own neural network architecture for our AI solutions.
were used to trained for our "nudity check" alone.
have flowed into training our neural networks on high-end GPUs.
annotated images are trained for our various checks.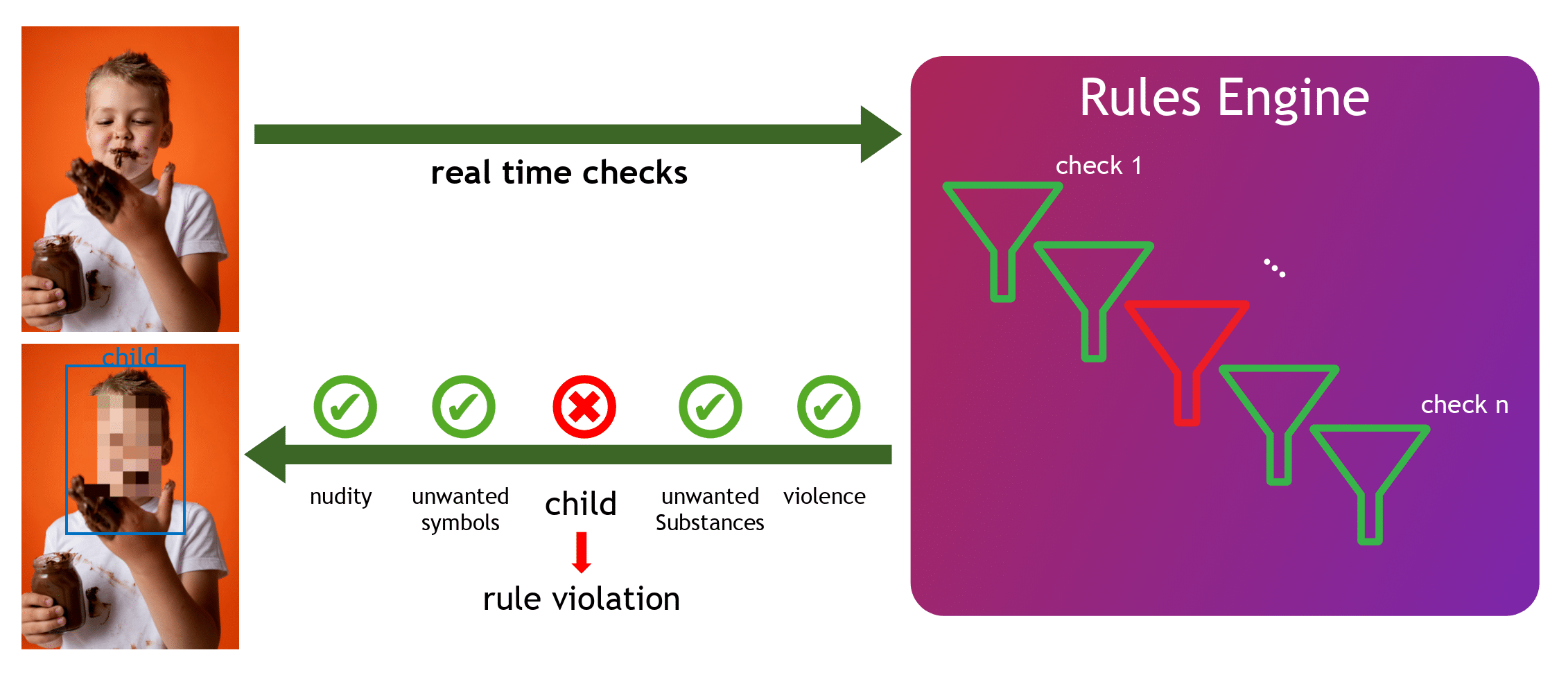 Rules Engine
Integrated into our framework is a rules engine. This allows to evaluate complex nested rules in real-time, for example:
Block images of children
Restrict the number of persons in an image
Block suggestive images or nudity, for example block images showing the male chest
…and much more.